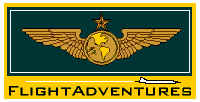 FlightAdventures Virtual Pilot Center™

Login Window
Need an account? Register here.

Get the VPC OffLine Reader here!
New User? Register and create an account here.
Having login problems? Check our FAQ's.
Don't remember your password? Click here to retrieve your password.
Please enter your username and password to login.
---
Terms of Use
There are currently
Copyright © 2000- FlightAdventures. All rights reserved.
Powered by DCForum